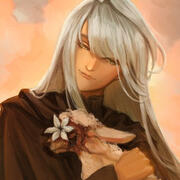 Rokka
---
Game Art Student / 19 / any pronouns
---
Ro's Commission Info (Closed)
Commissions: CLOSED
*Paypal only, USD only
More info down below.
Please read through:General Terms:
- I retain all rights to the finished commission.- You may not use any part of the finished commission for retail or commercial use.- You may not edit, sell and/or claim any part of the commission as your own.- You may not redistribute, sell and/or mint the finished commission as a Non-Fungible Token or for use in any kind of cryptocurrency.- You are not allowed to use any part of the commission in any kind of AI/machine learning.- I hold the right to decline your commission for any reason.- Look through my terms & conditions slide and make sure your request is available.Prices:
- Price may vary from character to character; More detailed designs will be charged.- Full payment/Installments upfront required before I start.- No refunds once the art process has started.- A processing period of 1-3 weeks is standard for your commission. However, it may be faster depending on the queue.- You are offered changes only during the sketch period, any more changes when I start painting, or when the piece has been completed will be charged.- Please reach out to me through DMs on Instagram or Twitter to book a slot, and provide references (either visual or through text) for any characters you wish to commission.- Do let me know if you require an invoice.- Finished commissions will either be sent through email or through DMs.